We started Smarp from my living room in February 2011 with the idea that companies using social media should not be focused on just their brand pages, but instead on the people who are shaping those brands.
Back then, the term Employee Advocacy did not yet exist and we had to educate the market on how turning employees into brand ambassadors could be a major advantage for both parties. At first it was an uphill battle as companies were still limiting the use of social media at work and saw social media mainly as a distraction. Times have since changed and now we see both organizations and individuals embracing the power of knowledge sharing on social media for mutual benefit through Employee Advocacy programs.
Individual employees have never had as much influence as they have today. Social media has been the ultimate equalizer as individual voices have become increasingly important in shaping perceptions and have already surpassed the impact of traditional, one-way, corporate communications.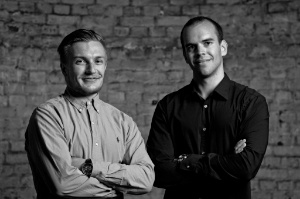 We are proud to have been at the forefront of this transformation. We have had the opportunity to help hundreds of companies in transforming their communications and have witnessed the extraordinary results. This has truly been an eye-opening experience for all of us as we have seen first hand the positive internal and external impact Employee Advocacy has had on our client organizations and their employees.
With this and the constant evolution of the market in mind, we took some time to reflect on our own brand and vision. During the past 5 years our platform has evolved into an essential part of our clients' organizational strategy with over 100 unique features that not only help them with social sharing but also with content discovery and growth of their influence. As part of the evolution of our company and the platform, we have decided to go back to our roots with rebranding our platform simply to Smarp. This is not just a reflection of our past but also our future as we get closer to realizing our vision of inspiring all professionals to become influencers. Over the next two months you will notice the branding change on our website and platform with the most noticeable change being the move of our website to its new home at smarp.com.
The last year has been one of exceptional growth for us with new offices in New York, London and Stockholm. At the same time our monthly revenues have grown over 450% and our organization has more than tripled in size. This could not have happened without the tireless efforts of our team, support of our investors and advisors, and most importantly the close relationships we have with our clients.
I am extremely proud of everything our team has accomplished so far and the culture we have fostered. We are now a truly global company with 19 nationalities represented in our team. This is just the beginning of our journey as our future looks brighter than ever with a unified goal and a world-class, highly talented team to get us there. We look forward to continuing to lead the way in Employee Advocacy and helping brands become more human along the way.